Dr Mark Homer is a senior applied sports scientist with over 12 years experience in high performance sport, working with the world leading GB Rowing team at the Beijing, London and Rio Olympic Games.
In many sports adding an extra 5km, or approximately 10 minutes, to the length of a race would drastically impact the type of athlete competing and the manner in which they prepared. It could create a unique population of athletes specialising in a distinct new event. For example, 5km runners do not generally compete in the 1500m on the track, while a 100m specialist in the pool is unlikely to be competitive in the 1500m event.
Event duration has a big impact on the power output deliverable and the physiological means of achieving it. In rowing this specialisation is far less evident. For several reasons, including the sport's small population of elite athletes and traditional structure of the racing programme, rowers tend to compete in both long and short races. Despite the athletes rowing both long and short races being generally the same, the demands of a longer side-by-side event remain subtly different, meaning the training and preparation are altered.
For those whose main aim is the world championships, 5km plus events i.e. ergos or Head races, are often a way of assessing the effects of winter training and the development of an aerobic base. For most Boat Race athletes however, the 6.8km of the Tideway is their season goal, and this is reflected in their training. Preparing for this is not simple though, with several factors affecting how the respective coaches will programme for their squads.
Boat Race preparation is a condensed affair. While an Olympic campaign is four years in the making, Oxford and Cambridge coaches have approximately six months to train and select a competitive crew. This is further complicated by the range of experience and fitness levels within a squad. It is feasible that an initial Boat Race squad could contain both Olympic champions and rowers who first picked up a blade only two years previous.
There is also a lack of consistency year-on-year, with the balance of very experienced/ less experienced athletes being different each season. This means that coaches must be sensitive to the individual needs of their athletes to maximise gains and avoid injury and illness. Individualisation is easy on the ergometer, with mileage and intensity simply manipulated through objective and subjective feedback. In the boat this becomes more difficult, and coaches must make use of large initial squads to group athletes in suitable crews.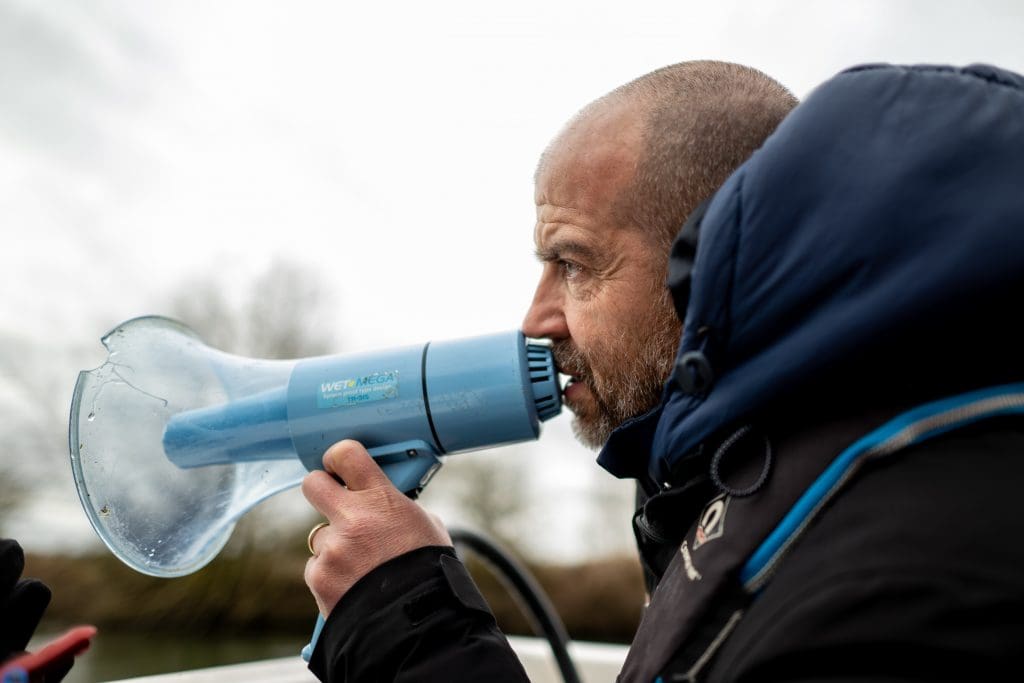 "coaches have approximately six months to train and select a competitive crew"
A recognised tactic is to start early and run competitions and challenges to accrue mileage before the 'official' training starts. Potential athletes are encouraged to work towards a goal, probably on the ergometer, to get some baseline training done and build volume – even more crucial for this event than 2km racing.
A longer race leans more heavily on the aerobic system. While a 2km competition is still predominantly an endurance event, the importance of anaerobic (non-oxidative) energy production is high, particularly in the first and last five hundred metres. With an elongated race, this pathway is still crucial – a quick start and sprint finish are still extremely useful – but contribute less to the overall event during the Boat Race as the mid-race section is so much longer. This leads to more in-race variations such as short hard pushes that require recovery and longer sustained efforts, often to compensate for a longer course due to bends in the Thames.
I don't have a detailed knowledge of the training programmes for Boat Race crews, but I would postulate that the training intensity distribution is only subtly different from that of a 2km programme. Upwards of 80% of volume will be conducted below the first lactate threshold. It would make sense for the remaining mileage to be more pyramidal than polarised, meaning more threshold-based intensity, as this is closer to race pace, rather than the power associated maximal oxygen consumption which is more akin to the shorter race distance.
Of course, the elephant in the room is that all these athletes are full time students at two of the most prestigious and demanding universities in the world. Stressful stimuli come in several forms, with coaches often focusing on the demands of exercise training, factoring in time between sessions to allow for recovery and aid adaptation. However, the academic calendar is unlikely to be in sync with the training programme. Essays are not going to get written in the boat, meaning downtime must be used for study, reducing the quality of this recovery.
Our editor Tom [Ransley], a GB Olympic gold and bronze medallist who has rowed for Cambridge in two Boat Races, has regaled me with stories of writing essays in the back of a minibus on the way home from regattas. It is also worth remembering that university life also tends to involve a fair bit of 'socialising' (at least it did at the University of Wolverhampton in the late 1990s) and this must also be factored in as the odd late night/early start risks tipping the scales in the wrong direction for a finely balanced training programme.
In summary, Boat Race athletes must prepare for a long race in a short time period. While they are rarely starting from scratch, there will be more variation in a training group's fitness that must be considered when a coach writes their programme. Throw in the added pressures of study and preparing for this most prestigious of races becomes a complex affair.

Originally titled "Preparing for the Boat Race – A physiologists perspective" this article was published in the Official Programme for the 2023 Gemini Boat Race which you can read here.
Photos: Benedict Tufnell/Row360